Tech
Pokémon Go updates: all the news and rumors for what's coming next
Pokémon Go: the world's first augmented reality app to become a household name. Niantic's mobile AR game is still going strong two years after it first released, with a constant drip of events and updates keeping budding trainers glued to their phones and pounding the streets.
And while it hasn't managed to top the peak of its popularity in 2016, it's still going strong and finding plenty of new ways to improve its player experience.
So what's the latest news for Pokémon Go? As you'd expect, brand new features are being added all the time and community events are still going strong. Plus we have another some Safari Zone events and some Gen 5 Pokémon to look forward to.
But without further ado, here's our guide to all the latest Pokémon Go news and updates.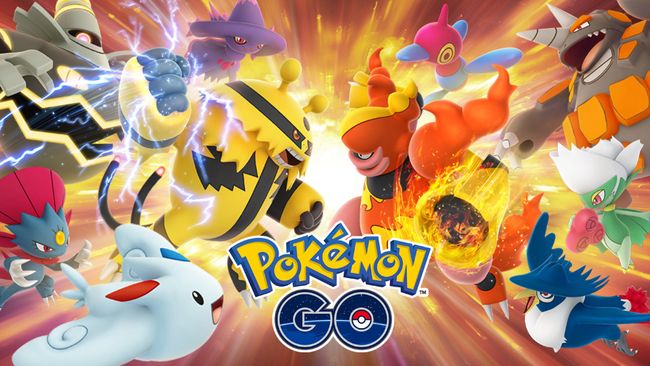 Pokémon Go news and Pokémon Go updates
What's new? Safari Zones, Water Festival and Gen 5 Pokémon are coming!
Team Rocket has finally landed in Pokémon Go and grunts are appearing at Pokéstops to battle players. You'll know a grunt awaits because the Pokéstop will be darker and have an 'R' appear over it.
If you win the battle then the Team Rocket member will leave behind their Shadow Pokémon which you can attempt to catch with Premier Balls. Niantic has recently expanded the kind of Shadow Pokémon that will appear in the game so in addition to those Gen 1 Pokémon that included Bulbasaur, Charmander, Squirtle, Rattata and Zubat, you might also come across Poliwag, Grimer, Muk, Drowzee, Hypno, Cubone, Scyther, Magikarp, Houndour and Houndoom. 
You can choose to catch and keep Shadow Pokémon as they are, or you can purify them—for that you'll need the required candy and stardust.
There's also a brand new Special Research Quest called A Thousand-Year Slumber. Complete this seven-stage quest and you'll get the chance to catch the sleepy Pokémon Jirachi. 
When's the next Pokémon Go event?
Safari Zone
Pokémon Go Fest is now over but Safari Zones are coming soon to Taipei and Montreal. Those unable to attend the events in person will, of course, be able to enjoy some of the benefits that will be available globally. 
The first Safari Zone will take place in Montreal from September 20 to 22 at the Parc Jean-Drapeau. For this period, Pokémon known for their speed will appear more frequently in the safari zone and across Canada. For players further around the world, Yanma will appear more often. 
From October 3 to 6, another Safari Zone event will take place in the New Taipei Metropolitan Park. During this period, water, bug and grass type Pokémon will appear more frequently and the event is un-ticketed. 
Water Festival
Those in need of more water-types are in luck: there's a Water Festival coming up! From August 23 to 30 water-types will appear more frequently in the wild, from eggs in Raids and as part of Field Research. 
On Wednesday 28 from 6pm until 7pm local time Uxie, Mesprit and Azelf will appear in five star Raids while on all other days, Pokémon like Blastoise, Vaporeon and Lapras will appear in other Raids. 
General bonuses during the event include double hatch candy while having a water Pokémon as a Buddy will halve the distance you have to walk in order to earn Buddy Candy.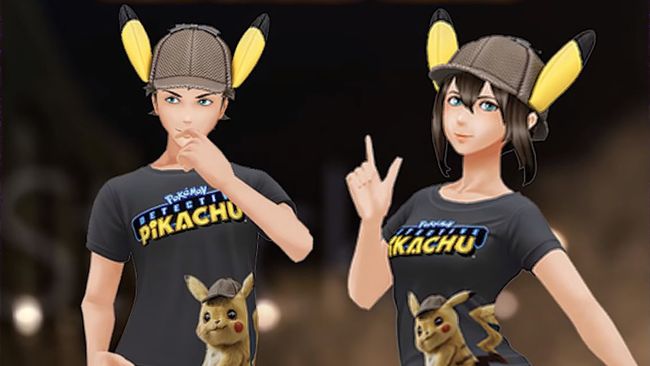 What date is the next Community Day? September 15
Who's the starring Pokémon? Turtwig
Now that Ralts has had its day, the next Pokémon Go Community Day has been confirmed to be taking place on September 15, between 11am and 2pm local time which is much earlier than the previous two months which have been between 4pm and 7pm. The featured Pokémon for the event will be the grass-type Pokémon Turtwig. 
Across the day Turtwig will spawn more often and there will be a possibility you could encounter it in its shiny form for the first time. The event-specific move for Turtwig hasn't been confirmed yet but this will be revealed closer to the time.
During the event, there will be triple Stardust awarded for any Pokémon caught and any Lure Modules will last for three hours rather than thirty minutes.
Pokémon Go update: what's next?
Niantic hasn't revealed any more plans for what's coming next in Pokémon Go in terms of the big picture but there are always new creatures and new events happening in the game. Big reveals can happen at any time, though, and we'll report them right here if and when any announcement happens.
Gen 5 Pokémon have been confirmed to be coming to the game on September 16. It's not clear exactly how many Pokémon from the Unova region will be coming to the game but the three Gen 5 starters, Snivy, Oshawott and Tepig and their evolutionary forms have been confirmed as well as Patrat, Lillipup and Klink in normal and shiny variants.
Pokémon Go Plus deals
Want to buy yourself a Pokémon Go Plus wearable? Check some of today's best deals down below.
(Image credits: Niantic/Pokémon Company)
Source link